Collections
Bishops
Smocking Plates Suitable for Bishops
Bishops
Picture Smocked Bishops
Bishops With Picture Smocking
Picture Bishops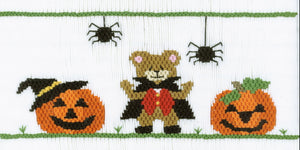 Halloween
Easter
Easter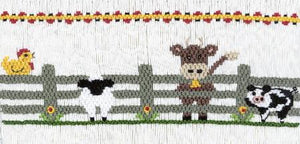 Animals
Animals

Christmas
Christmas
Fall
Fall
Spring 2022 Releases
Newest Spring 2022 Releases
SPRING 2022 RELEASES
Fall 2022 Releases
Fall and Christmas Plates for 2022
Fall 2022 RELEASES
Spring 2023 Releases
Spring 2023
Summer 2023 Releases
Summer 2023 Releases
Fall 2023 Releases
Fall 2023 Plates and Free PDF of all plates..
FALL 2023 RELEASES
Thank you as always for your beautiful smocking plate designs and for your help with my questions! Here is the Fourth of July 🇺🇸 completed dress for our granddaughter. Your picture smocking plates are absolutely the best as is your customer service.

Bondi W.
Thank you!  I love your plates. I have 4 granddaughters under the age of three so I thought I better get started on their Easter bishops.  I've been smocking for 34 years and I love the art.  Do y'all by chance carry smocking boards or know where I can order one? 

Ann C.
Thank you so much Ann!  We will be celebrating my grandson's first birthday soon and the theme is safari/jungle animals!  It was a last minute idea to look for a smocking plate with jungle animals!  I knew that Crosseyed Cricket was the only place to look!!!  Even though I have a huge binder of smocking plates, I always find something from you that I want!  Your plates are fabulous!  (and Geaux Tigers!!!)  I love your tiger stuff!

Jamie R.
Your work is beautiful, I especially love your bishop designs and my mind is racing with all the planning for these plates! I have four granddaughters, but sew mostly for my daughter's two. The other two get special and holiday dresses, but they're starting to want more, so yay!

 

Diane B.
My first experience with Ann was when my daughter asked me to smock a motorcycle on a dress for a friend.  Ann custom created a perfectly detailed motorcycle plate complete with a bear wearing a biker jacket. I was amazed! Since then I have smocked many of her plates, both custom and ready to buy. Her creativity and variety of designs always delight me and the recipient.

Lee Anne S.